Dana Philbrook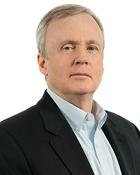 Senior Vice President, Chief Financial Officer
Dana is at the heart of making sure Cambridge Savings Bank is a thriving business.
He brings over 35 years of banking and financial experience to the table, which includes positions at BayBank, Shawmut Bank, USTrust and most recently as Chief Financial Officer of Service Bancorp.
Dana joined Cambridge Savings Bank in 2007, quickly made his mark as Senior Vice President, Controller, and has since settled into his role Senior Vice President, Chief Financial Officer.
Dana is a Hopkinton resident who currently serves his community as Director and Treasurer for the Food For Free Committee – a Cambridge based non-profit that improves access to healthy food within our community by rescuing food that would otherwise go to waste.
As a Certified Public Accountant, Dana holds a Bachelor of Science degree in Finance and Economics, a Bachelors in Accounting from Bentley University, and an MBA from Suffolk University.