4 Easy Ways to Improve Your Investments
*Articles and content provided by SigFig Wealth Management, LLC.1
To err is human, but when it comes to investing, mistakes can be costly. A third of everyday investors had zero or negative returns in 2014, according to an analysis of the portfolios of more than a quarter million investors who sync their portfolios with SigFig. In a year that saw the S&P 500 surge by 13.6%, the median investor's portfolio rose just 4.2%.
Ironically, many investors make mistakes because they're trying to beat the market, and more importantly, because they think they can, says Harold Evensky, chairman of Evensky & Katz wealth management firm and Professor of Practice at Texas Tech University.
At speaking engagements or lectures, Evensky often asks his audience to raise hands if they think their children or grandchildren are better than average. Typically, everyone does. "Statistically, that can't be," Evensky says. "But it's classic behavior. People don't like the idea of being average."
It is in that pursuit of better-than-average performance that investors often fall into one or more traps that may hurt their portfolios in the long run: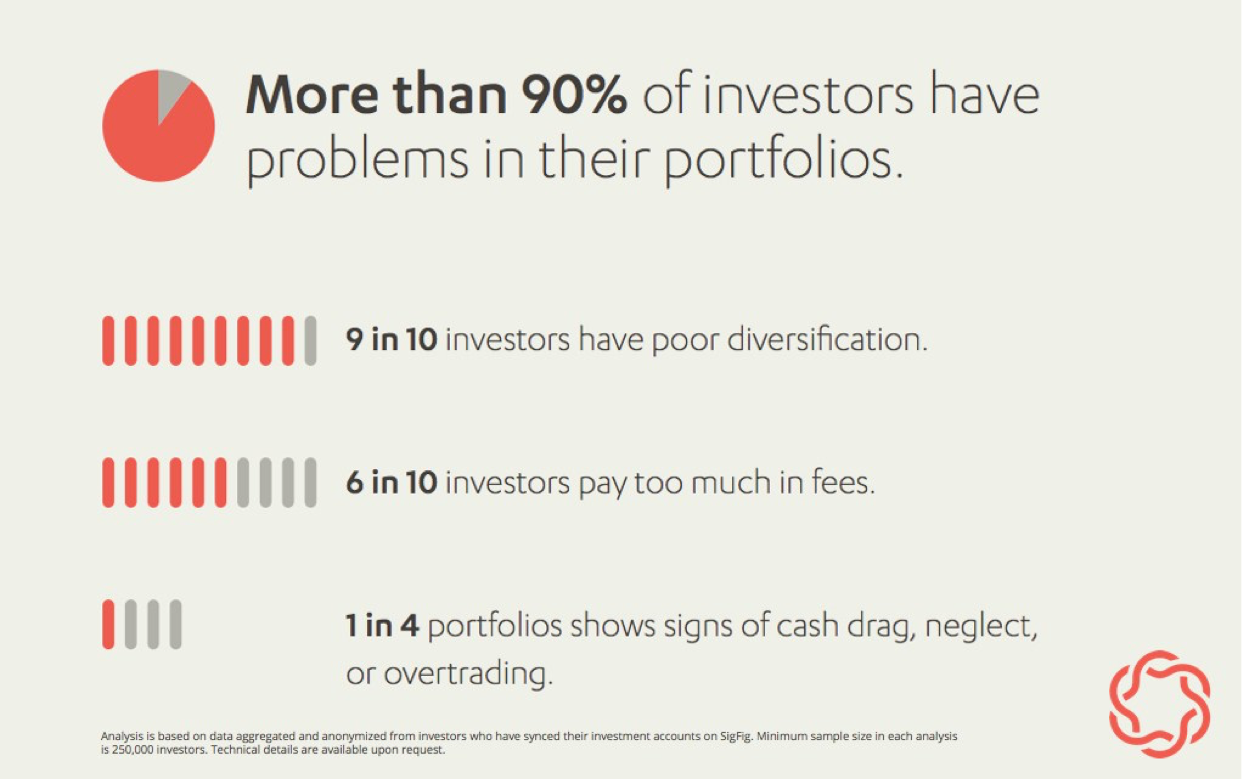 1Investment products and services are offered independently through SigFig Wealth Management, LLC, an SEC registered investment advisor. Investment accounts are custodied at brokerages that are members of FINRA/SIPC. SigFig and Cambridge Savings Bank are not affiliated. Products and services made available through SigFig are not insured by the FDIC or any other agency of the United States and are not deposits or obligations of nor guaranteed or insured by any bank or bank affiliate. These products are subject to investment risk, including the possible loss of the principal amount invested.
SigFig Wealth Management, LLC investment recommendations rely on historical data. Historical performance is not a guarantee of future returns. 
SigFig Wealth Management, LLC is an SEC registered investment advisor. © 2017 SigFig Wealth Management. All Rights Reserved.