Stay in the Know with Credit Score.
With our Credit Score tool, you can get free and instant access to your credit score and report, as well as personalized tips on how to improve your score or maintain a good score.
It's available right within your Online Banking and Mobile Banking app, so once you enroll, it's easy to check at any time. 
---

Your credit score is more than just a number—it's a way for you to keep a pulse on your overall financial health.
Credit Score & Report

Get your latest credit score and report, and understand key factors that impact your score. Reports show all the information you would find on your credit file, as well as details on payment history, credit utilization, and public records that show up on your account. Scores can be refreshed daily and you can check as often as you want without it impacting your score.

Alerts & Monitoring

Stay in the know about your current credit position and help protect yourself against identity theft and fraud. Credit Score will monitor your credit report daily and inform you through alerts if there are any big changes detected, such as a new account being opened, a delinquency has been reported, or an inquiry has been made.

Insights & Trends

Uncover key insights and trends that could help you improve your credit score and better position you as a borrower. Simulate various scenarios using the interactive credit simulator tool and understand how certain financial decisions, like paying off a credit card or missing a payment, could impact your score. ​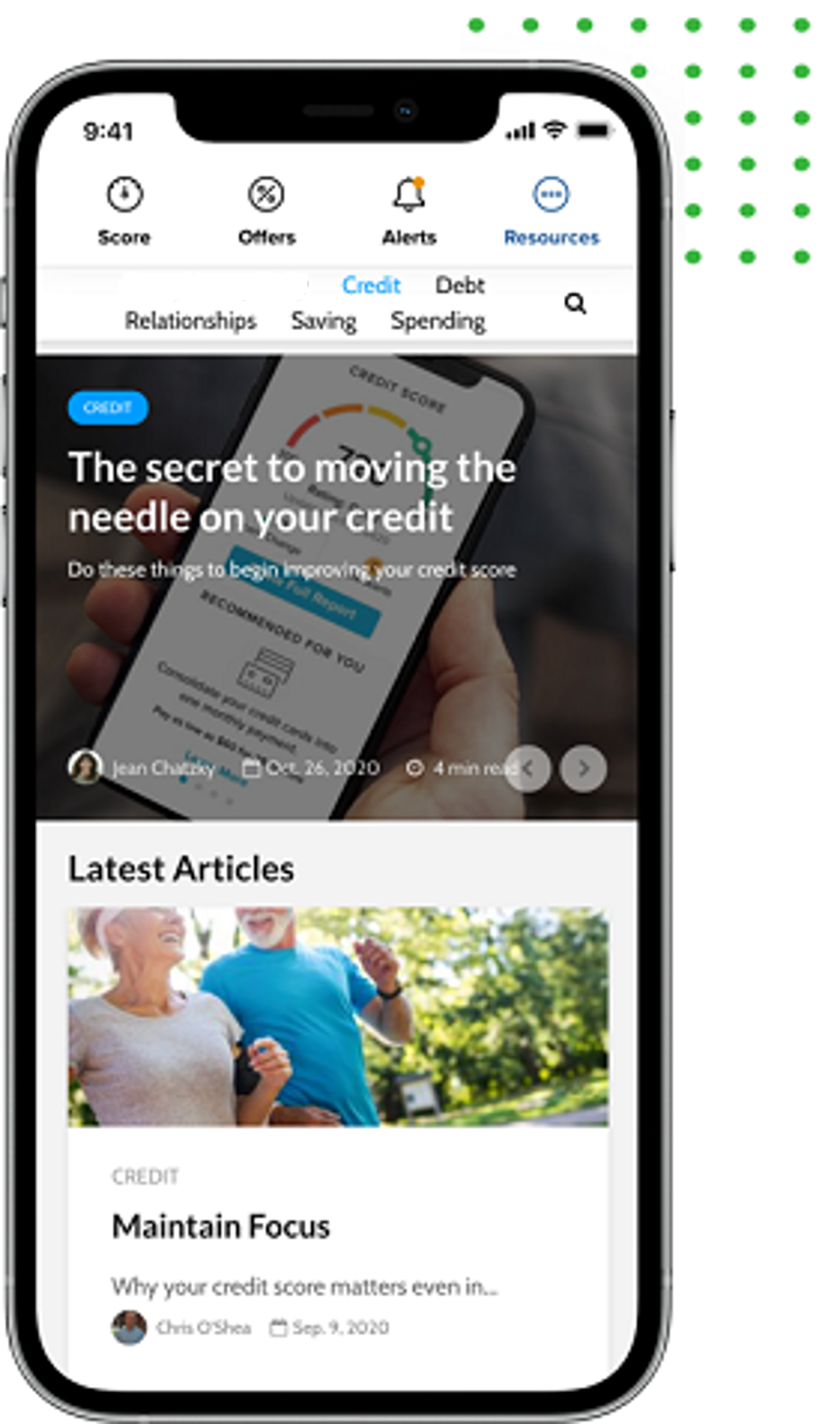 Financial Education
Learn more about how credit scores work and why they can have a big impact on your overall financial health. Plus, you can access additional articles and resources once you enroll in our credit score tool.