Stephen A. Leonard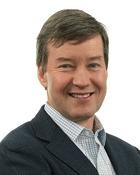 Senior Vice President, Head of Corporate Banking
As a seasoned banker, Steve knows what customers are looking for in their relationship with Cambridge Savings Bank, and strives to deliver it every day.
Steve oversees the growth for all of our commercial and industrial lending, and treasury management. His goal is simple; to make CSB the community bank of choice for small and mid-sized companies.
With more than 34 years in finance, Steve calls upon a wealth of experience building relationships and developing commercial business. He has held key positions at places like Bank of America, Eastern Bank, State Street Bank, and Mass Development Boston.
With a BA in Human Development from Colby College, Steve currently resides in Wellesley.  He has participated in the Pan Mass Challenge the past 15 years and serves on the board for Capital Fund, an organization that provides financing for community health centers.