A credit approval is a great first step to take on your mortgage journey.
Learn a little more below about what a credit approval is and if you're ready, start your application for credit approval.
WHAT IS A CREDIT APPROVAL?
Getting a pre-qualification or a credit approval is a great place to start if you are looking to understand how much home you can afford.
The estimated purchase price and loan amount that comes from this step will be based on the verbal information that you provide to the lender.
At CSB, it is backed by running your information through an automated underwriting system and we also pull your credit report for this process. 
Looking for more resources?
Calculate your next step. 
We have a variety of mortgage calculators - from deciding whether it's better to rent or buy all the way to comparing 2 different mortgage loan options. 
Learn more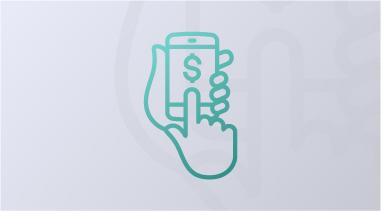 Find fun and easy tools.
Our digital home buying resources make learning about the path to owning a home quick and enjoyable. 
Learn more
With you every step of the way
Thinking about buying a home or just want to learn more about the mortgage process?
Let our local experts walk you through the process in Your Mortgage Journey, our mortgage loan financial education video series.
Chapter 1: How the Mortgage Loan Process Works
This video is also available with audio description.
View the full Your Mortgage Journey Series     View Chapter 2: Mortgage Loan Processing