Carol Sexton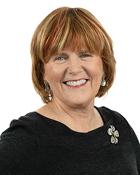 Senior Vice President, Head of Retail Banking
Carol encourages her Retail team to treat every relationship as if it's the most important one. Because she believes that to be successful, it takes an entire team working together to be the best they can be.
To her, the customer experience is paramount. Despite over 35 years of experience, Carol continues to find new ways to inspire new, meaningful relationships, and strengthen those already in place.
As she leads the Retail team, she leverages her former experience at Fidelity Bank, Sovereign, and BayBank to help provide a valuable perspective to both her colleagues and customers.
Carol currently resides in Northboro, MA, and is quite active in several communities. She actively serves on the board of directors at Cambridge Local First and the Somerville Homeless Coalition. She also has served as a past board member to Cambridge Camping and as a proud volunteer to Cradles to Crayons, East End House, the Possible Project, Second Chances, and Facing Cancer Together.
Carol holds a BS in Business Management from Salem State University and a degree from the Consumer Banker Association's Graduate School of Retail Bank Management.